I am in the production stages of a new book that will save readers a lot of money.  This is not a finance book, but is an expose' and exploration in Dentistry.  The title will probably be:  Dentistry  Xplored: Protecting You, Your Smile, and Your Pocket.   Or substitute the word pocket for wallet. Which one do you like the best.  Leave me a response on this site or on facebook under : Cosmic Crossroad Countdown.
The Purpose is to help others explore the depth of the Universe through the Word of God and common sense observation. Read the exciting book: Cosmic Crossroad Countdown: The Fig Tree & the Prophetic Generation….the Mystery and the Wheels of Time will be revealed by Signs, History, Testimonies, and the Fig Tree Parable that Jesus shared just before His death.
Here is a pic that will be included in the book Dentistry Xposed: This illustrates the detail work that I enjoy doing as both an artist and a dentist.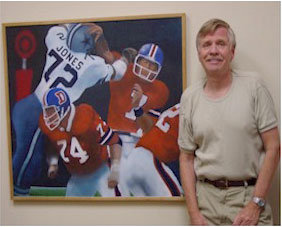 The book will reveal truths in the science and art of dentistry.  It will also reveal areas in dentistry that are being compromised by marketing, lies, and misleading information. It is applicable to dentistry throughout the world and I guarantee that this book will save you money.